"The past is prologue as traditions should serve as a guide. The real challenge for current Paoli 1 Scouts and those of the future is to record their own history and traditions consistent with the Scout Oath and Law."
- Frank C. McCown, 75th Anniversary Book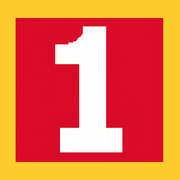 Woolipedia
is the name of this online wiki dedicated to
Paoli 1
.  It is an online tool serving several purposes.  First and foremost it is meant as a repository of knowledge and information for the use of both scouts and adults currently involved with the Troop.  Second, the wiki serves as a recruiting tool for those potentially interested in joining the Troop or even for others in the community who may wish to learn more before supporting the Troop in some way.  Third, Woolipedia is a means for alumni to reconnect to Paoli 1, give back if they can, and build onto the base we have created here.
Woolipedia was created on May 25th, 2011 in anticipation of the Troop's 100th Birthday that June.  Past major anniversaries have each had some form of significance associated with them be it the dedication of the Memorial Cabin (1961's 50th Birthday) or the publication of the Red Book (1986's 75th Birthday).  The creation of an incomplete and public online wiki site seems insignificant in comparison, but in time perhaps it will grow into an achievement worthy of such company.
In the first few weeks after its launch, Woolipedia quickly grew to a core of approximately 50 pages in time for the 100th Birthday.  Over the next year it had tripled in size for the 101st, and it has continued to slowly grow and expand in the years since with more depth added to existing articles, information timely updated, and of course the creation of new pages.  This wiki is intended to be a perpetually expanding project that with luck will follow Paoli 1 through its second century of Scouting and into a third.
All friends of Paoli 1 are invited to create accounts and contribute to the wiki.  No scout is too young and no alumnus is too old.
Etymology
Edit
Woolipedia is derived from the name of the online encyclopedia Wikipedia, and it is modeled off other similar dedicated wikis such as the Star Wars Universe wiki which combines the general suffix -pedia with the Star Wars alien species Wookiee to form Wookieepedia.  Woolipedia is similarly generated as the combination of Wool and -ipedia.  The "Wool" is in reference to Paoli 1's unique wool uniforms.  
Ad blocker interference detected!
Wikia is a free-to-use site that makes money from advertising. We have a modified experience for viewers using ad blockers

Wikia is not accessible if you've made further modifications. Remove the custom ad blocker rule(s) and the page will load as expected.