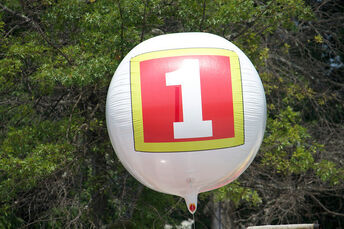 The Paoli 1 Balloon was acquired by William F. Kiniry for the 2010 98th Birthday. Since then, it has been proudly inflated to fly over special events such as the Birthday and the Memorial Day Parade.
Ad blocker interference detected!
Wikia is a free-to-use site that makes money from advertising. We have a modified experience for viewers using ad blockers

Wikia is not accessible if you've made further modifications. Remove the custom ad blocker rule(s) and the page will load as expected.