Every Thursday during Camp Horseshoe, Paoli 1 enjoy Troop Night by watching a movie. In previous years, the smaller troop was packed into the van and driven to a movie theater to watch a movie and play in the arcade. Due to the growing number of scouts, Paoli 1 was forced to stay in camp. However, this did not stop the troop from having its traditional movie night. Adam Muhlenhaupt and his family brought over portable equipment to rig up a home theater in camp.
Besides the feature film, sometimes, some Pixar shorts will be shown, which all are very entertaining.
The large white canvas sheet is hung up by nails onto the Staff Pavilion.Outisde Staff Pavilion, a projecto will be placed on a table connected to speakers and a generator placed as far as possible. Usually the cots form under Staff Pavilion will be placed on the ground for the scouts to sit on.
Scouts will usually bring their own candy and snacks to enjoy the film. At times, the troop will pop some popcorn to give to the scouts.
In 2013, Scoutmaster in Camp, Mr. Kiniry, fried fresh potatoes to make his iconic french fries for the scouts to eat.
In 2014, Mr. Palmer brought down ice cream from his own shop for the kids to eat. Unfortunately it was frozen so much that the scouts were only able to eat it after the movie had ended. 
Man Scout Quiz
Edit
Typically there will be one or two quotes in the movie that almost every scout repeats and remembers. These quotes are usually asked the following year as a last and easy question. 
Previous Movies
Edit
2014: 
Secondhand Lion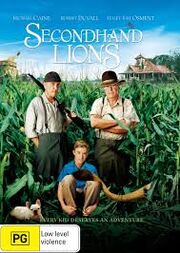 2013: The Goonies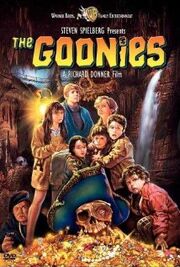 2012: The Edge
2011: Battle of LA
2012: Hertlocker and Airplane
2011: The Edge
Ad blocker interference detected!
Wikia is a free-to-use site that makes money from advertising. We have a modified experience for viewers using ad blockers

Wikia is not accessible if you've made further modifications. Remove the custom ad blocker rule(s) and the page will load as expected.