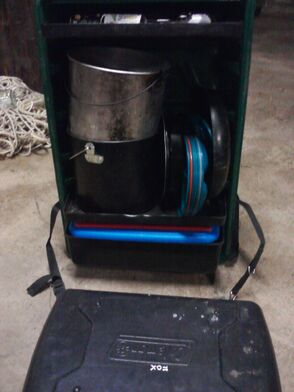 Every Patrol (including Staff Patrol) has a green wangen to use for cooking and cleaning during troop and patrol outings. It is the Patrol Quartermaster's responsibility to take care of the wangen.
Equipment Supply List
Edit
To be packed in the Wangen before any event:
Large 8 quart pot, with lid

Medium 6 quart pot, with lid

Coffee Pot

Frying pan, Teflon coated, collapsible
Utensil Set
Edit
Green utensil holder

Plastic spatula

Metal spatula

Mixing spoon

Wisk

Ladle

Hot pot tong

Large bread knife

Small paring knife

Can opener
Cleaning Kit
Edit
Soap bottle

Clorox bottle

Sponge

Abrasive pad
Misc. Supplies
Edit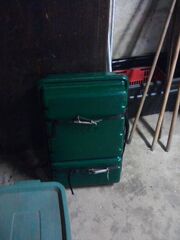 Matches or Lighter

Spices

Paper towels

Pam

Cups & plates

Utensils

Small towel

Leather gloves
Ad blocker interference detected!
Wikia is a free-to-use site that makes money from advertising. We have a modified experience for viewers using ad blockers

Wikia is not accessible if you've made further modifications. Remove the custom ad blocker rule(s) and the page will load as expected.